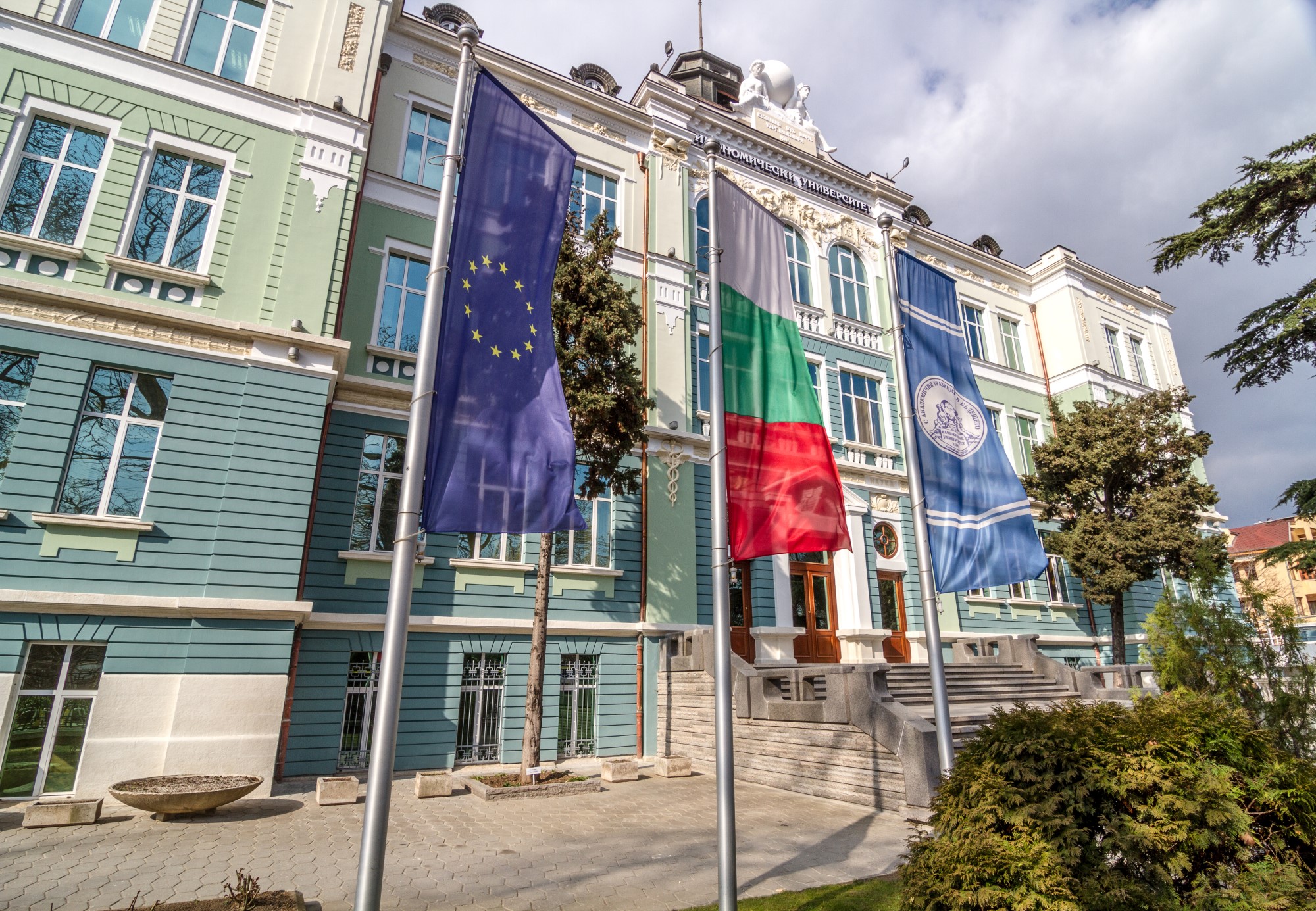 In its 95-plus year history University of Economics - Varna has trained over 110,000 economists, both Bulgarian and international, with international students coming from over 60 countries. Currently the university trains 13,000 Bulgarian and international students. Faculty members are 300, among those 120 are professors and associate professors. Varna University of Economics has been accredited and certified as an academic and research organization as per ISO 9001:2008. This university never ceases to strengthen its reputation.
University of Economics - Varna' high score (8.46) of institutional accreditation granted by the National Evaluation and Accreditation Agency on 4 Oct 2012 is an acknowledgement of this university high teaching quality and its compliance with the Higher Education Act. This accreditation is valid for five years and it entitles the university to conducts its activities and education within the institutional capacity of 13,000 students and PhD students.
In its bachelor's degree University of Economics - Varna offers a range of 20 accredited majors in four professional divisions: Economics, Administration and Management, Tourism, IT and Computer Sciences.
The master's degree offers 30 master's degree majors in three types of studies: full-time, part-time and distance learning. The College of Tourism offers training for a professional bachelor's degree in tourism in four majors.
University of Economics - Varna embraces projects that facilitate academic and research exchange with international academic centres. This university maintains contacts and cooperates with over 70 international universities. Side projects under different programmes: ERASMUS, CEEPUS, TEMPUS, etc.
Over the years University of Economics - Varna academic and research facilities have been continually improved and modernised. This university governing bodies consider investing in facilities a prerequisite for an enhanced academic environment for faculty members and students.
Faculty members and students enjoy spacious lecture halls, a new university hall, a conference room, a large reading room, a well-stocked library and a modern sports centre. Computer rooms, laboratories and reading rooms are available for students in seminars and for self-study. The two university buildings (the College of Tourism is located in a third one) houses 130 lecture halls for training and research. Employment at the university has been steadily growing.
In 2011 University of Economics - Varna library was awarded the "Library of the Year" Prix by the Bulgarian Library and Information Association. Today the university library is one of this country's top state-of-the-art libraries boasting over 350,000 library items and a subscription to the best professional electronic databases. The university library has been a depository for all World Bank publications since 1996. In 2007 it became an approved European documentation centre and now it offers access to European Commission documentation.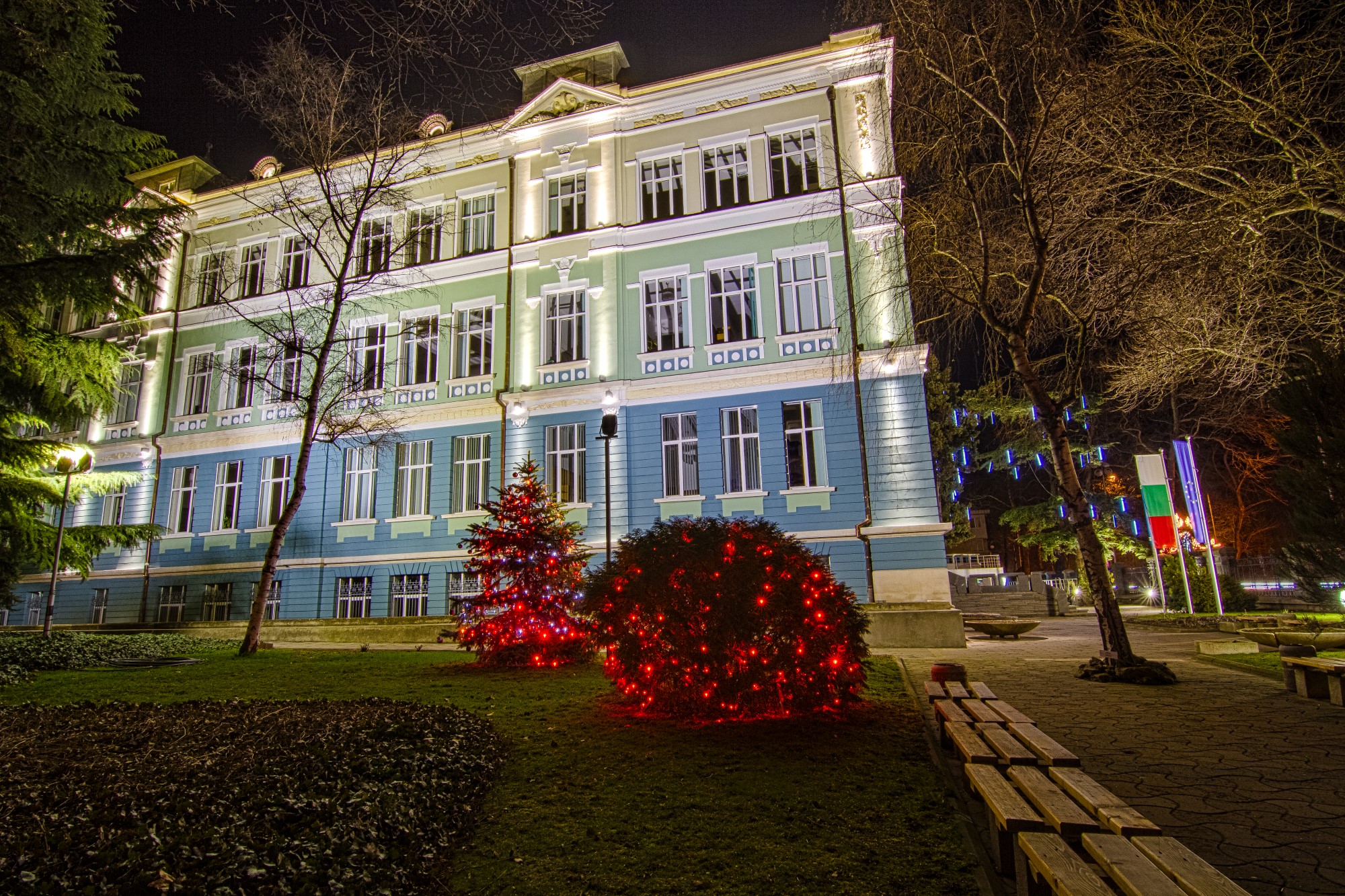 The library complies with all contemporary requirements and meets all expectations for state-of-the-art technology. Its automated digital scanner operates at the speed of 1,600 pages per hour. The automated book system allows for an all-hour book check-in with just the swipe of the library membership card. There is a computer terminal for the visually impaired equipped with a scanning and reading device and a speech synthesizer.
University of Economics - Varna sports centre accommodates five indoor sports training facilities: a large volleyball and basketball court, a volleyball and gymnastics court also used for concert choreography and training, a training basketball court, a table tennis room and a gym.
University of Economics - Varna Sports Club has been pursuing membership within the National Basketball League. The University Sports Club is proactive in becoming Varna's leading basketball team and establishing basketball as a recognized academic sport.
University of Economics - Varna offers its students a huge range of cultural events such as theatre performances, music concerts, movie screenings and dance performances in its new and modern university hall, built in 2011.
University of Economics - Varna takes pride in its heritage and heralds the future of the prominent European university it is with its high academic quality, competent professors, and educational documentation that complies with European educational standards and incorporates best educational expertise and business practices.